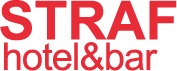 The real alternative to home cooking.
Even while travelling.
Genuina represents a new way of experiencing the nutrition of our animals.
An innovative and refined food concept, created with a quality production philosophy and completed with a clean and essential aesthetic.
The added value of Genuina
A natural meal for your puppies, with no additives.